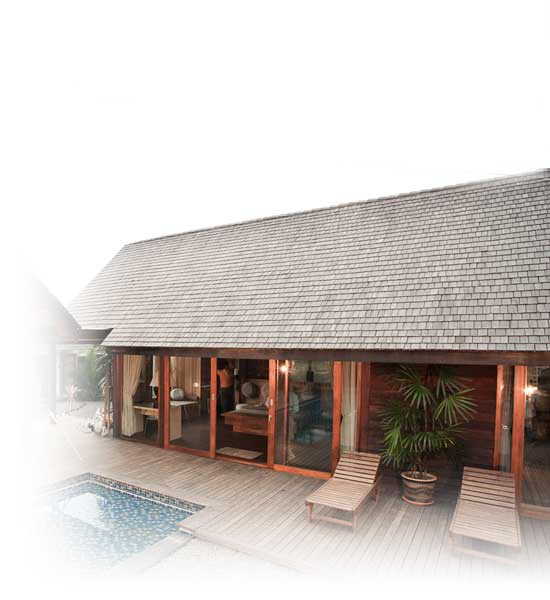 Design and Build Villas
Our range of residential holiday villas are built to the same uncompromising standards we'EUR(TM)ve developed over the years to build high-end resorts. All the knowledge and experience we'EUR(TM)ve acquired building 5-star resorts can now be applied to build you a dream holiday home.
Our designs are specifically tailored for tropical living and designed to blend seamlessly into an unspoiled environment while incorporating the features, conveniences, creature comforts and functionality one would expect in a five star resort'EUR"at a cost that will surprise you.
We select materials not only for their aesthetic appeal but for their durability.¬ All the structural components,¬ doors, windows, etc., in our villas are pre-finished at our factories and delivered to the work site in kits. Modularisation speeds up installation and ensures the quality of workmanship is never compromised by conditions at the worksite no matter how difficult or how remote the location. Our commitment to Environmentally Friendly Design (EFD) begins on the drawing board and lasts the life of your home.
Energy and resource conservation is a principal concern in our design. Timber material comply to the highest standards of sustainability.
Sign up for one of our villas and you and family will be watching the sun set from your poolside Jacuzzi in six months. All our homes come with a two-year warranty.
We welcome all enquiries!