Timber Resort and hardwood supplier in Borneo
Borneo Benar is a manufacturer of quality wood products and builder of resorts. We are headquartered in Kota Kinabalu in Sabah, Malaysia, where we have our main manufacturing operations.
Borneo Benar was founded in 1996 with the objective of manufacturing quality timber structures. Today we operate several factories in Malaysian Borneo and directly employ more than 250 people. We have marketing and logistics branches in Sri Lanka, the Seychelle Islands and the Maldive Islands.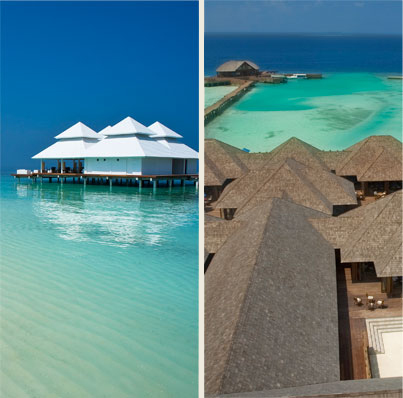 The timber we use for construction comes not only from Malaysia but also from Indonesia, New Zealand, South Africa, China, Burma and Sri Lanka (for plantation timber), most of it FSC or Certisource-certified. Our sister company Borneo Build & Supply Sdn. Bhd. specializes in the supply of products made exclusively from FSC timber.
We are leaders in the highly specialised field of Prefabricated Modular Timber construction: a system that we have developed over the years and is tailored specifically to timber-framed construction in remote locations. It'EUR(TM)s a system that we'EUR(TM)ve applied successfully to build some the most exclusive resorts in the world.
The system works because we manufacture all the many components that go into the construction of resorts in-house. This ranges from epoxy high tensile dowelled wall frame systems to high quality pre-finished joinery, doors and windows flooring, deck systems, roof structures and more recently, interior fit out components.
Modularisation speeds up installation and ensures quality of workmanship is never compromised by conditions at the worksite no matter how remote. Borneo Benar is committed to timber innovation and to turn-key project solutions, which include design and finance.
We stand by our track record and as we expand our manufacturing and building capacity beyond our current capacity of 900 villas yearly, and extend our project diversity, this will never come at the expense of our original aims.